Having read Hilary Mantel's books on the life of Thomas Crowell (Wolf Hall and Bring Up The Bodies) I am an undiluted fan.
You could buy her books at http://www.amazon.co.uk/s/ref=nb_sb_ss_i_0_4?url=search-alias%3Daps&field-keywords=wolf+hall&sprefix=wolf%2Caps%2C264
She has become a literary super star and the acclaim is well deserved.

It's clear from her books that she is very much a man's girl, her 'affair' with Cromwell is both touching and obvious.

In contrast she is somewhat dismissive of the powerful and great women who played their part in the story of our break with Rome and the birth of 'modern' Britain.
Cromwell would not have approved - he was always loyal to the crown
Perhaps we should not be surprised by her "venomous attack" on the Duchess of Cambridge in a recent lecture.

Some of this is actually a criticism of the painter who produced the Duchess's awful official portrait.

But there is no denying that Mantel used highly provocative language – describing the Duchess as appearing "to have been designed by committee and built by craftsmen".

She is touching on a very raw nerve when she suggests that "Kate seems to have been selected for her role of princess because she was irreproachable: as painfully thin as anyone could wish, without quirks, without oddities, without the risk of the emergence of character. "She appears precision-made, machine-made, so different from Diana whose human awkwardness and emotional incontinence showed in her every gesture."

The Prime Minister rightly said. "I think she writes great books, but I think what she's said about Kate Middleton is completely misguided and completely wrong."

The tabloid newspapers were less polite!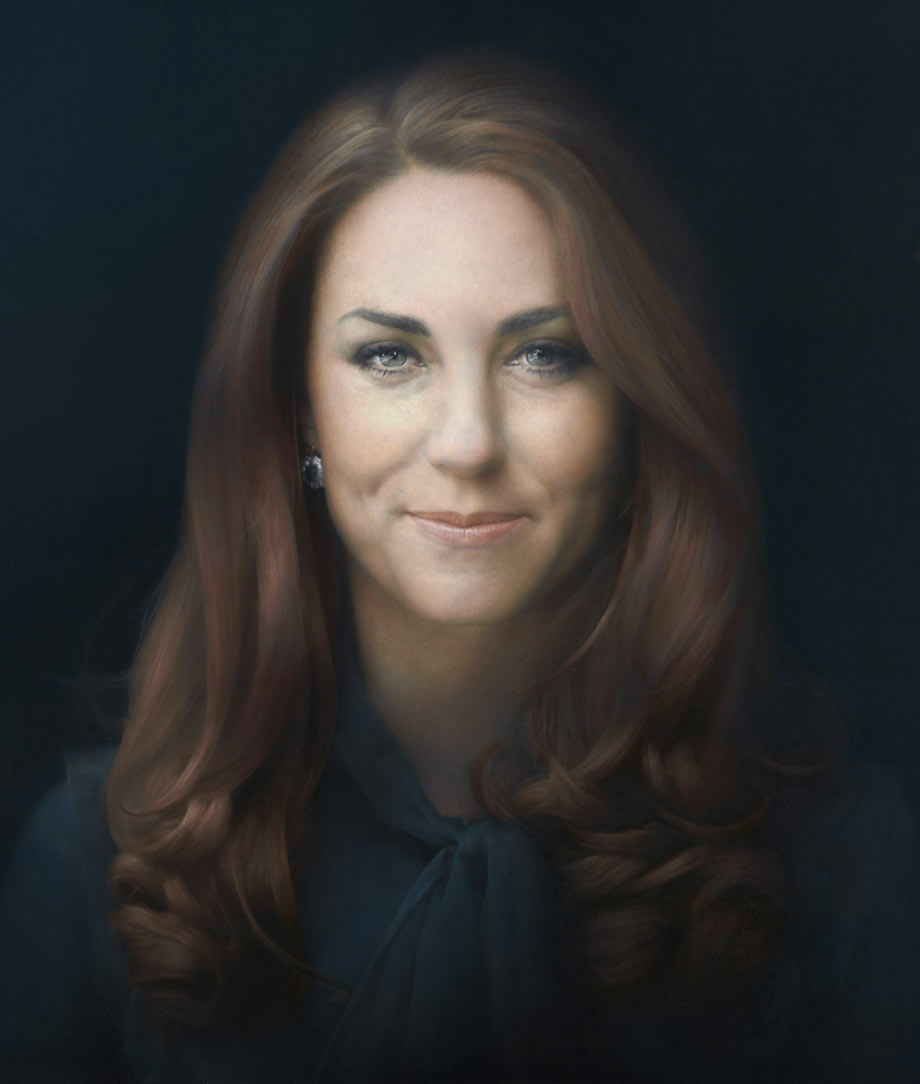 Kate's official portrait
We should not be sorry for the media backlash that Mantel has had to face;

She knew that the speech would be covered by the media and as a thoughtful historian she would have been aware of the risk she was taking in making 'painful' connections between Kate and Diana.

There is a problem that some smart people have, they believe cleverness is an excuse for mad manners and Hilary Mantel is going to find out that this is a mistaken premise, an expensive mistake.

Whilst guest appearances in The Guardian (not well paid) may not dry-up she will miss out on many other lucrative engagements and book sales will be effected.